Have you ever wanted to hop in a hot air balloon and chase the sunset?
Climb aboard a penny farthing and take it for a spin?
Sail the high seas on an old-fashioned journey across the pond?
Okay, not the last one.
You definitely do not want to travel back in time crawl across the Atlantic, dodging icebergs, lice, and scurvy.
Nope.
But hey, the idea of vintage travel is enjoyable, right?
I had this wanderlust nostalgia on the brain when I created a pattern for Spoonflower's recent Victorian challenge.
Many people designed wallpaper for the challenge, and boy, what a fierce competition that was! I enjoy pretty wallpaper as much as the next person (I sell wallpaper on Spoonflower, after all). I just went for something a bit more… adventurous.
All Aboard to Explore Our Marvelous World
Back when folks stopped buying VHS and switched to DVD, my uncle gifted me my very first DVD ever – The Great Race. I had never heard of the film, and it seemed an odd choice to give a teenager as a gift (no action figures or superheroes or doomsday plot lines).
If you've never seen The Great Race, I'll sum it up in two words: ridiculous and hilarious. This movie is slapstick at its finest.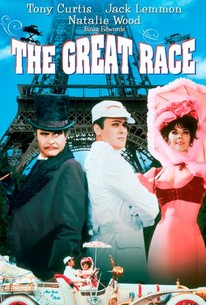 I thought about this kind of a silly, yet grand, adventure when creating All Aboard Our Marvelous World (All Aboard for short). The Victorian era provides countless options for vintage design, a dozen or so of which I jotted down. Though I briefly considered corsets, I chucked those in favor of old-timey cars and keys.
Ready to climb aboard?
Planes, Trains, and Automobiles
Getting around during Victorian times involved a certain level of peril. Now, this period was surely safer than other blocks of history (the age of the Vikings and the reign of Ghengis Khan come to mind). But, the element of danger added to the mystery and thrill of travel. The amount of luggage added to the porters' muscles.
No one would really choose to ride a penny farthing instead of a mountain bike between towns or on a wilderness trail. It's simply not practical, but it sure is super fun to imagine. In the same way, if I want to visit Denver, I won't be taking a hot air balloon. A modern jet with a navigation system, climate control, and an aisle seat, please!
I also included a legit sailing ship, an old-timey car (keeping it generic in case of copyright issues), and a locomotive.
What you don't see that I wanted to include is an airship like this.
Through trial and error (mostly error), I've learned I can only allow myself about one day to work on these Spoonflower challenges. If I allot any more time, I'll use it. As much as I love Spoonflower design contests, they aren't my entire business, and I need to use my time on other things.
Sadly, I ran out of time before I could draw an airship. Perhaps in the coordinating collection prints?
To round out the group of Victorian travel methods, I added a few luggage items. Some travelers used trunks, and others used small cases – valises, satchels, etc. I included both a trunk and a suitcase as well as the keys that would accompany each.
Each imaginary traveler needed an accessory. I chose a parasol for the ladies, a pocket watch for the gentlemen, and I threw in a book to be used by both. This volume could also double as a journal which seems quite practical considering all the writing Victorians did. None of this texting or typing business.
Choosing a Color Scheme
When creating a new pattern or collection, I often have some kind of color scheme in mind. It takes some refining, of course, but I at least have a vision of where I want to go with color.
Not so with this Victorian print.
In fact, the original design started out with orange, turquoise, cream, and navy. It looked okay, I guess. But, it just didn't seem right.
Now, I'm not sure what kind of worker bee you are, but I'm the kind to glue myself to the computer until some unknown force that just happens to be stronger than my will to work strikes (like having to use the bathroom.. TMI?).
I will literally sit in front of the computer for hours which is no good for my eyes, my health, or my backside. My tendencies to sit and stay became so bad, I took extreme measures. I set hourly alarms on my phone and keep the phone in the kitchen. Uh yeah.
On one of my forced water/movement breaks, I noticed a vintage tin in my kitchen that I picked up in Vienna a few months ago. Mr. Stanley's British Mints felt like just the cool water I needed to pour on the hot mess that was my color scheme. A British palette for a Victorian challenge – of course!
These whimsical illustrations and the Union Jack color scheme felt so delightful and fitting for my design. I can just see this cast of characters hopping on board the steam engine or inside the motorcar. Note that the tin I have includes a royal blue in the design, the powder blue appears more periwinkle, and the background is cream instead of white.
Time for Texture
After recoloring my design in blues and reds, I finished the repeat and imported the file into Photoshop. I've been experimenting with vector textures, and I hope to soon work completely in Adobe Illustrator. Little by little, I'm building my vector texture library. Unfortunately, for this design, I wanted a handwriting texture, and I don't have one of those in vector yet.
My Victorian travelers would have written postcards and letters to their acquaintances, and their journal entries would have been inked by hand. I wanted to add a gentle nod to this fact without putting actual handwriting in the repeat.
I created a subtle overlay with my handwriting, letter, postcard, and grunge texture. The design should look old, but the texture shouldn't distract from the pattern itself.
This pattern makes me smile every time I see it.
Adventures in Sewing Stationery
If you're new 'round here, I'll let you in on a little secret I've shared in previous posts – I'm not really a sewist. Yes, I design fabric, but I'm not very practiced in turning fabric into finished product. Curtains, pillowcases, missing buttons? Those, I can do. But, following a pattern isn't something I have much experience doing.
You see, my first love is stationery. I've gone gaga for paper goods for as long as I can remember. Hopefully someday soon, I'll be able to build a business with stationery like how I've done with fabric.
If you follow me on Instagram, you may have seen this post.
A good friend of mine loves snail mail as much as I do, and I was long overdue in sending her a reply. Since she's heading on an international adventure, I thought it would be fun to incorporate this Victorian travel design in my next delivery. I printed the pattern out on card stock and cut it to fit the front of the card.
I'm not sure exactly how the idea came to me, but suddenly I knew I wanted to sew the pattern on the front of the card. A few DIY blog posts and one test sheet of card stock later, I began sewing my design on the cards.
I absolutely cannot believe how wonderful it came out. Even the inside of the cards (the "back" of the fabric side) looks so sophisticated.
In order to use the whole inside of the card and not just the bottom portion, I sewed in a piece of vellum (tracing paper) as a liner. One scrawled message and a stamp later, I popped the finished card in the mail. By the way, writing on this material works best with a ball point pen in case you DIY.
All Aboard for More Victorian Travel Products!
If this design strikes your fancy, you'll want to check out both my RedBubble and Society6 shops. I've stocked both with this design on really fun – and useful! – products. Note that Society6 now offers furniture – wowza!
Also, before I go, I wanted to thank YOU if you voted for my design in this Spoonflower contest. I three-way tied for 29th, which means I placed in the top 50. Spoonflower now allows top 50 designs to mark their challenge entries for sale immediately, no proofing required. That means you can pick up a swatch of Victorian travel fabric, wallpaper, or giftwrap today. Yay!
I mentioned earlier that I did not get a chance to add all of the ideas I had to this design due to time constraints. I plan on making this a collection, and I would love to know which element (balloon, bike, map, etc.) you like best. And, if there's something I missed from vintage Victorian travel that you'd like to see included, please let me know. I read each of your comments and consider every suggestion that comes my way!